Our Mission Statement
1st Global Merchant Services mission is to provide the best merchant processing services to our clients. Utilizing the newest technologies to provide our customers a competitive advantage.

Some of our Clients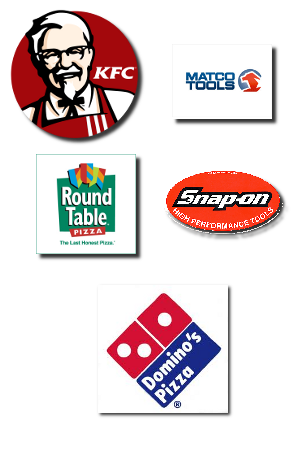 About our Company
1st Global has been helping businesses in merchant processing for more than 15 years. We are leading experts in the industry, working with different chambers to track customer in many different cities. Call us to learn how we can help you upgrade your business.
1st Global E-Com

Well known for unsurpassed customer service, 1st Global E-Com handles the accounts of a multitude of major global Internet Service Providers. They also have an established client base including Kentucky Fried Chicken™, Domino's Pizza™, RoundTable Pizza™, Matco Tools™, and Snap-On Tools™. 1st Global E-Com can help you experience higher sales and profits by enabling your business to accept non-cash forms of payment.
Traditional & Internet Consumer Payment Options

* Internet Transaction Services
* Electronic Credit Card Processing
* ATM/Debit Card Service
* Hardware, Software, POS

Our Services Include

* Quick Online Application * Customer Support, 24 Hours a Day, 7 Days a Week.
* Easy-to-Operate State-of-the-Art Hardware and Software
* Funds Electronically Deposited Directly Into Your Account within 2 to 3 Business Days
* Prompt Installation
* Fraud Protection
* Hands-On Professional Training